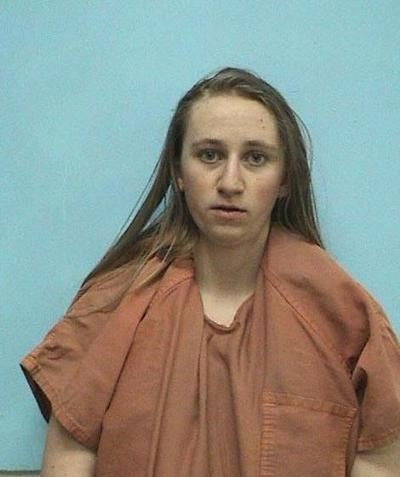 Man hits cyclist, tells mom he hit a deer!
A Montrose man has been charged with vehicular homicide, after a hit-and-run of a cyclist near North Townsend Avenue and North Seventh Street on March 16, 2020.
Tyler Jay Hilton, 18, allegedly ran over Cristopher Blunt, 22, who was bicycling around 6.00 a.m. Hilton proceeded home and told his mother that he had hit a deer.
Hilton was also charged on suspicion of leaving the scene of an injury accident, driving under the influence, careless driving causing death, possession of marijuana, underage consumption of alcohol, and traffic offenses including passing on the right.
What happened?
The Montrose County Sherriff's office said, on that fateful morning, Hilton was driving his car along Townsend Avenue when a witness noticed his car swerving before passing by at high speed. Hilton is alleged to have tried to pass another vehicle on the right, then saw Blunt cycling between the curb and another vehicle on the outer lane.
Upon impact, Blunt was thrown on top of the car and dropped in the middle of the road, whilst being knocked by the rear window of another witness' car. Hilton did not stop at the crash site. According to the affidavit, he drove home where he told his mother he had hit a deer. His mother later got news of a hit-and-run and reported him to the police.
Blunt was rushed to Montrose Memorial Hospital, before being transferred to St. Mary's. He later succumbed to his injuries. Sergeant Courtney Jones from Montrose Police interviewed Hilton and said, in his confession, Hilton had allegedly tried to avoid hitting the bicyclists but was in a tight space. He could not avoid hitting Blunt.
He further stated that he panicked because he did not know what to do, apart from just getting away from the crash scene. He told the police that he was an 18-year-old kid and did not know how better to react at the time apart from driving away. Hilton did not want to get arrested, as is alleged to have labeled his mother as a "snitch".
Driving under the influence?
The police report said Hilton confessed to driving under the influence, saying he had "six beers in." A further consensual search of his impounded vehicle reportedly found marijuana paraphernalia and 'bits'.
Hilton also took a sobriety test and failed. The blood drawn at the hospital had traces of marijuana in his bloodstream.
Questioned on who he thought was responsible for the accident, Hilton accused the deceased saying he "was angry as to why people (the bicyclist) were being '(stupid) like that. I was like, what the (expletive), it's 8 o'clock in the morning, what are you doing?'"
An assessment of his behavior at the hospital was described as antagonistic and rude.
Caution to motorists
The Montrose Police Department encouraged drivers to be cautious.
Cmdr. Matt Smith said; "We want to highlight to the motoring public to just be vigilant."
The closure of schools due to the ongoing Coronavirus pandemic raises the possibility of having children in the streets.
---